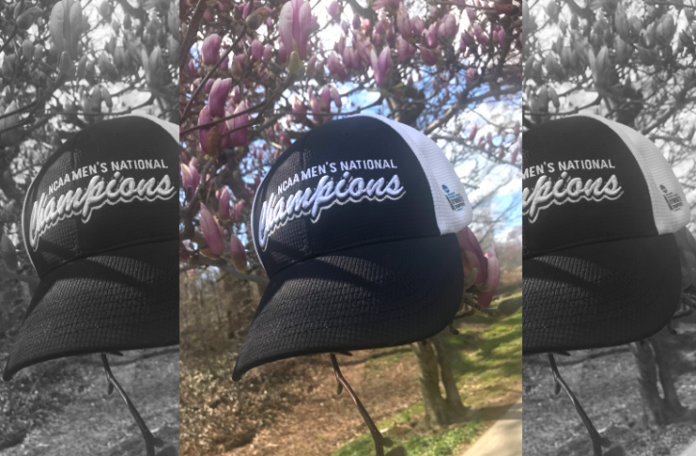 The college men's gymnastics conference championships are in the books and now it's time to look ahead at the NCAA Championships which takes place on April 20 & 21th in Chicago. This season has been like no other and the high level of gymnastics being performed on the collegiate level is world class. Any given day the best team can be defeated, and to be successful at this level, you have to hit more routines than your opponent. That will win championships at this stage of the game.
There are many story lines coming into this year's post season. Will Oklahoma win again for the fourth consecutive year? They won the MPSF Conference Championships by 10 points, a dominating performance for their seventh straight title. Illinois is ready to contend. They are fresh off of winning their 28th Big Ten title in program history and in the nation's most competitive conference. They have been battle tested and are up for the challenge. Who will win the All-Around title? Yul Moldauer and Sean Melton were zoned in and captured their conference All-Around titles. Nine days away from the most exciting gymnastics competition of the year, NCAA Championships. 
Check out Midknight Robin's Post-Season Rankings and odds of winning below.
1 Oklahoma (MPSF) 414.050 odds: 5/1
2 Illinois (Big Ten) 413.900  odds: 5/1
3 Michigan (Big Ten) 408.600  odds: 7/1
4 Penn State (Big Ten) 406.350  odds: 12/1
5 Ohio State (Big Ten) 405.600  odds: 14/1
6 Navy (ECAC) 405.550  odds: 14/1
7 Minnesota (Big Ten) 405.450  odds: 14/1
8 Nebraska (Big Ten) 404.750  odds: 16/1
9 Stanford (MPSF) 404.150  odds: 16/1
10 William & Mary (ECAC) 399.850  odds: 20/1
11 Iowa (Big Ten) 398.550  odds: 20/1
12 California (MPSF) 393.650  odds: 25/1
13 Air Force (MPSF) 393.550  odds: 25/1
14 Army (ECAC) 389.300  odds: 30/1
15 Springfield (ECAC) 384.700  odds: 40/1
16 UIC (ECAC) 377.250  odds: 50/1
Degree of Gymnastics Difficulty Rankings
1 Illinois (Big Ten) Total Team Start Value: 157.7
2 Oklahoma (MPSF) Total Team Start Value: 157
3 Minnesota (Big Ten) Total Team Start Value: 156.6
4 Ohio State (Big Ten) Total Team Start Value: 155.8
5 Michigan (Big Ten) Total Team Start Value: 154.7
6 Penn State (Big Ten) Total Team Start Value: 153.1
7 Nebraska (Big Ten) Total Team Start Value: 152.4
8 Stanford (MPSF) Team Start Value: 152.1
9 Iowa (Big Ten)  Total Team Start Value: 147.9
10 California (MPSF) Total Team Start Value: 145.7
11 Air Force (MPSF) Total Team Start Value: 143.6
12 Navy (ECAC) Total Team Start Value: 141.1
13 Army (ECAC) Total Team Start Value: 139
14 William & Mary (ECAC) Total Team Start Value: 136.2
15 Springfield (ECAC) Total Team Start Value: 128.6
16 UIC (ECAC) Total Team Start Value: 123.8
Degree of Execution Rankings
1 Navy (ECAC) Average E Score: 8.818
2 William & Mary (ECAC) Average E Score: 8.815
3 Oklahoma (MPSF) Average E Score: 8.585
4 Springfield ECAC Average E Score: 8.566
5 Illinois (Big Ten) Average E Score: 8.546
6 Michigan (Big Ten) Average E Score: 8.47
7 Penn State (Big Ten) Average E Score: 8.441
8 Stanford (MPSF) Average E Score: 8.441
9 Nebraska (Big Ten) Average E Score: 8.431
10 UIC (ECAC) Average E Score: 8.431
11 Army ECAC Average E Score: 8.386
12 Ohio State (Big Ten) Average E Score: 8.363
13 Iowa (Big Ten) Average E Score: 8.361
14 Minnesota (Big Ten) Average E Score: 8.305
15 California (MPSF) Average E Score: 8.298
16 Air Force (MPSF) Average E Score: 8.298