GymnasticsVillle.com Kerry Adderly, interviews Hunter Justus from the Oklahoma men's gymnastics team in preparation of the IntraSquad Scrimmage was held at the Sam Viersen...
Join the new sensation of Freestyle Acrobatics. Let's take a look at the Orlando Gymnastics Freestyle Team. Freestyle Acrobatics is the art of creative movements....
Orlando, FL (May 17, 2017) – The 2017 Orlando Fringe Theatre Festival kicks off this week, including the return of the Kids Fringe Festival,...
Emerson, Ga. William Harrington from Orlando Metro Gymnastics competes well at the 2017 Region 8 Championships. Next up for William is the Junior Olympic National...
Rise Rehearsal | The Dunk Off | Saint Cloud, FL. Things do not always go to planned during rehearsals, especially when you add gymnastics into...
January 15th, 2015 | 24 hours before the debut in Orlando, FL | Rehearsal Location | Dr. Phillips Center for the Performing Arts For the Rise...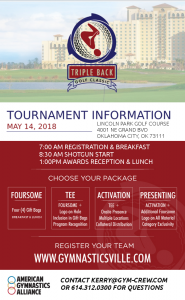 GymnasticsVille.com Kerry Adderly, interviews Jeff Robinson, head coach for the Air Force men's gymnastics team about the Falcons performance at their Intra-squad and his...