Midknight Robin hosts the Backflip Debates with Taqiy Abdullah-Simmons, Kerry Adderly, and Cody Trobaugh. Buy or Sell: As of now, Sam Mikulak a five-time...
USA Gymnastics hired Jason Woodnick as their next men's program Vice President. Midknight Robin, Taqiy Abdullah-Simmons, and Kerry Adderly discuss the hire and impact...
Midknight Robin interviews Michael Evans, 2001 NCAA Champion, about the Alumni Exhibition and his views on the current team.
Kerry Adderly, interview Taqiy Abdullah-Simmons, assistant coach for the Oklahoma men's gymnastics about the Sooners performance at the 2017 IntraSquad Scrimmage which was held...
January 15th, 2015 | 24 hours before the debut in Orlando, FL | Rehearsal Location | Dr. Phillips Center for the Performing Arts For the Rise...
Rise is a moving, futuristic coming-of-age story about a group of high school students dreaming of being world-class entertainers. Under the direction of their...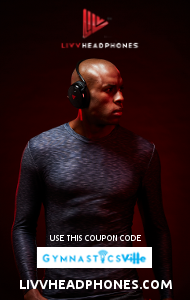 Ohio State's Sean Melton has signed with GymCrew Talent Management. Melton was named the 2018 Nissen-Emery Award winner. The award, which is college gymnastics...