Midknight Robin host today's show with Kerry Adderly. Is Sam Mikulak the Lebron James of Gymnastics. Was Yul Moldauer deserving of the U.S. Championships...
Over the last few years there has been a lot of talk in the gymnastics world about the new rivalry with Sam Mikulak and...
Jeffrey Brown working with Central Florida gymnasts and martial artists on some choreography.
GymnasticsVille visits the University of Illinois Men's gymnastics team.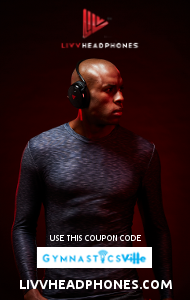 Ohio State's Sean Melton has signed with GymCrew Talent Management. Melton was named the 2018 Nissen-Emery Award winner. The award, which is college gymnastics...