GymnasticsVille Gio Prossoni interviews Olympic hopeful. Stephen Nedoroscik. Nedoroscik posts top score on pommel horse on Day 1 at U.S. Gymnastics Championships with a...
Midknight Robin talks about the Doha World Cup Alec Yoder Wins Bronze medal on pommel horse, Marvin Kimble wins high bar silver medal, and...
Midknight Robin, Jolene, and Shayla Worley visit the University of Georgia gymnastics team for the Courtney Kupet-Carter Camp. It was a blast in Athens,...
Kerry Adderly, interview Taqiy Abdullah-Simmons, assistant coach for the Oklahoma men's gymnastics about the Sooners performance at the 2017 IntraSquad Scrimmage which was held...
Rise is a moving, futuristic coming-of-age story about a group of high school students dreaming of being world-class entertainers. Under the direction of their...
January 15th, 2015 | 24 hours before the debut in Orlando, FL | Rehearsal Location | Dr. Phillips Center for the Performing Arts For the Rise...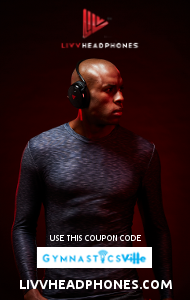 FORT WORTH, TEXAS -- Yul Moldauer has been preparing for this moment since 2016 Olympic Trials. During that quad many in the gymnastics community...