Two weeks ago, Dennis McIntyre, USA Gymnastics men's program vice president resigns after 25 years at the helm. With the position now vacant, USAG...
Midknight Robin reacts to the Men's Program Committee has chosen three gymnasts from the United States national team to compete at the 2017 Cottbus...
Ohio State's Sean Melton has signed with GymCrew Talent Management. Melton was named the 2018 Nissen-Emery Award winner. The award, which is college gymnastics...
West Point, NY. Colin Van Wicklen floor routine at the 2017 NCAA Gymnastics Championships. Music by Midwest Coast.
Rise, An Acrobatic Play" Debuts At The Dr. Phillips Center For The Performing Arts On Saturday, January 16 Tickets Now Available for the Unique, Uplifting...
Rise Rehearsal | The Dunk Off | Saint Cloud, FL. Things do not always go to planned during rehearsals, especially when you add gymnastics into...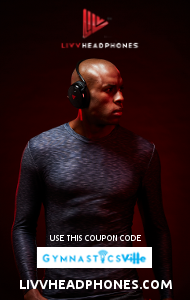 A day in the life of gymnast Michael Reid. It's routine day for the 2019 Jamaican World Team member, 2-time NCAA Champion.