Midknight Robin and Kerry Adderly talk about this week's NCAA men's and women's gymnastics rankings. They also discuss big game matchups for this weekends...
Midknight Robin hosts today's show with Jeffrey T. Brown. Simone Biles is making her comeback this Saturday July 28th at the GK U.S. Classic...
Kerry Adderly Motivational Speaking and Q &A at Victor Oladipo's Basketball camp Oklahoma City, Oklahoma. Kerry speaks about his youth, growing up playing basketball,...
Yul Moldauer ,a selfless champion, talks about what winning the team championship for Oklahoma Men's Gymnastics . Team first, individual placement secondary. Moldauer on...
Date: May 12, 2015 Davenport, FL | Rehearsal Location | BatCave The cast of Rise are eights months from their debut performance and the scripts readings...
Midknight Robin talks with Ernesto Borges, Rise director of photography about life, sports, and becoming a wizard with multimedia. Ernesto Borges, an experienced visual...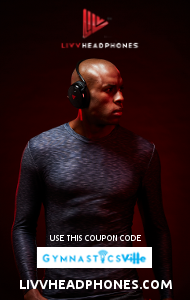 A day in the life of gymnast Michael Reid. It's routine day for the 2019 Jamaican World Team member, 2-time NCAA Champion.