The Best Gymnastics moments of 2020 ranked by Midknight Robin. So what are some of the most notable moments in one of the most...
Midknight Robin, Taqiy Abdullah-Simmons, & Kerry Adderly recap the 2017 USA Gymnastics Boys Junior Olympic National Championships held in Kissimmee, Florida.
The 2018 NCAA Gymnastics Championships men's postseason has concluded and it ended just the same way it has the previous three years, with the...
Midknight Robin and Kerry Adderly talk about this week's NCAA men's and women's gymnastics rankings. They also discuss big game matchups for this weekends...
Rise, An Acrobatic Play" Debuts At The Dr. Phillips Center For The Performing Arts On Saturday, January 16 Tickets Now Available for the Unique, Uplifting...
Date: May 12, 2015 Davenport, FL | Rehearsal Location | BatCave The cast of Rise are eights months from their debut performance and the scripts readings...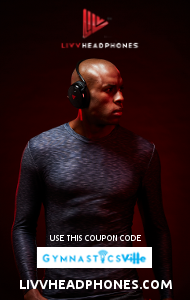 Midknight Robin discusses 3-Time Olympic gold medalist Kohei Uchimura retiring from gymnastics, Yul Moldauer 2021 season, interviews Team USA Olympic coach Yin Alveraz, and...