Midknight Robin and Remi Marvin debate the benefits of the Xcel division, a new program for the USA Gymnastics men's program. USAG...
Kerry Adderly Motivational Speaking and Q &A at Victor Oladipo's Basketball camp Oklahoma City, Oklahoma. Kerry speaks about his youth, growing up playing basketball,...
Gymnastics and Summertime is fun time here in GymnasticsVille! We love gymnastics, but even more so we love training new skills to add to...
GymnasticsVille.com Midknight Robin, interviews Casimiro Suarez, nine-time Cuban all-around champion, about creating seven gymnastics skills and Ohio State men's gymnastics team outlook for the...
Rise Rehearsal | The Dunk Off | Saint Cloud, FL. Things do not always go to planned during rehearsals, especially when you add gymnastics into...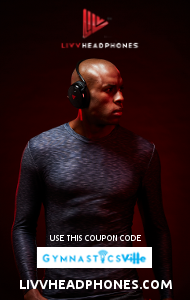 A day in the life of gymnast Michael Reid. It's routine day for the 2019 Jamaican World Team member, 2-time NCAA Champion.