NCAA Men's Gymnastics Championships are three days away. It is the most exciting competition of the year. Midknight Robin, Kerry Adderly, and Colin Van...
Midknight Robin interview members of the University of Nebraska gymnastics team. Head coach Chuck Chmelka, Anton Stephenson, Griffin Kehler, Jake Bonnay, and Kyle King....
GymnasticsVille.com Midknight Robin, interviews Alec Yoder, Ohio State Junior, about his expectations and preparation for the upcoming season. Stats via (ohiostatebuckeyes.com) 2017 (Sophomore) Finished sixth in the...
Statement of Kerry Perry President and Chief Executive Officer, USA Gymnastics Hearing before the House Committee on Energy and Commerce, Subcommittee on Oversight & Investigations "Examining the Olympic Community's...
Rise, An Acrobatic Play" Debuts At The Dr. Phillips Center For The Performing Arts On Saturday, January 16 Tickets Now Available for the Unique, Uplifting...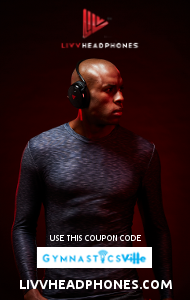 Ohio State's Sean Melton has signed with GymCrew Talent Management. Melton was named the 2018 Nissen-Emery Award winner. The award, which is college gymnastics...