Over the last four years a lot of talk has been going around about the Oklahoma men's gymnastics team dominance in the college ranks....
Midknight Robin talks about Sean Townsend, 2001 World Champion, comments about USA Gymnastics men's program corruption, Florida women's gymnastics team upsets Oklahoma, Illinois men's...
Clearwater, FL.- William Harrington (Level 9) from Orlando Metro Gymnastics on warming up for Day 1 at the 2017 Florida State Championships.
GymnasticsVillle.com Kerry Adderly, interviews Hunter Justus from the Oklahoma men's gymnastics team in preparation of the IntraSquad Scrimmage was held at the Sam Viersen...
Rise Rehearsal | The Dunk Off | Saint Cloud, FL. Things do not always go to planned during rehearsals, especially when you add gymnastics into...
Let's take a sneak peak into the House of Acro Ninja rehearsals as the Orlando Metro Gymnastics Boy's team prepare for their Kids OrlandoFringe...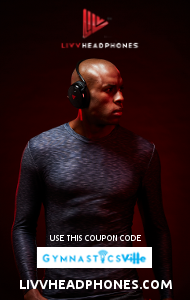 Ohio State's Sean Melton has signed with GymCrew Talent Management. Melton was named the 2018 Nissen-Emery Award winner. The award, which is college gymnastics...