Midknight Robin and Kerry Adderly talk about this week's NCAA men's and women's gymnastics rankings. They also discuss big game matchups for this weekends...
Shayla Worley, 2007 World Champion, talks to GymnasticsVille about the mental and physical preparation process on making a world team for USA Gymnastics. Full...
Kerry Adderly Motivational Speaking and Q &A at Victor Oladipo's Basketball camp Oklahoma City, Oklahoma. Kerry speaks about his youth, growing up playing basketball,...
Midknight Robin of GymnasticsVille.com reacts to the results of the men's Floor Final of the 2017 Cottbus Cup (Gymnastics). Tune in on Monday to...
Date: May 12, 2015 Davenport, FL | Rehearsal Location | BatCave The cast of Rise are eights months from their debut performance and the scripts readings...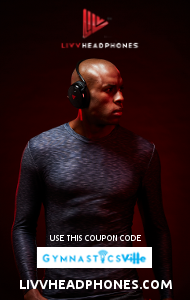 FORT WORTH, TEXAS -- Yul Moldauer has been preparing for this moment since 2016 Olympic Trials. During that quad many in the gymnastics community...