Midknight Robin and Kerry Adderly talk about gymnastics postseason. Big Ten Championships recap, NCAA Championships preview. Expectations for the U.S. men's Pacific Rim Championships...
USA Gymnastics is in the final stages of choosing the next vice president for the men's program and per industry sources JD Reive from...
Oklahoma gymnastics continues to stay red hot by breaking the 420 mark against Ohio State. Levi Anderson competed all six events for the first time...
Clearwater, FL. The OMG Boy's cheer on Neiman Mocombe during his floor routine at the 2017 Florida State Championships. Next up for Neiman will...
Rise Rehearsal | The Dunk Off | Saint Cloud, FL. Things do not always go to planned during rehearsals, especially when you add gymnastics into...
Date: May 12, 2015 Davenport, FL | Rehearsal Location | BatCave The cast of Rise are eights months from their debut performance and the scripts readings...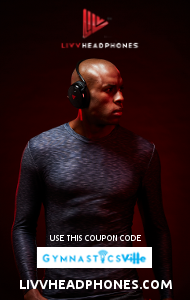 FORT WORTH, TEXAS -- Yul Moldauer has been preparing for this moment since 2016 Olympic Trials. During that quad many in the gymnastics community...