Kerry Adderly hosts today with Joey Bartman in Orlando Florida. Bartman is the co-founder of Cirque Dunk Crew one of the top acro dunk...
Taqiy Abdullah-Simmons hosts today's show and interviews members of the University of Illinois at Chicago men's gymnastics team. James Marden, Wes Diveney, Satchel Hudson,...
Kerry Adderly, interviews Steven Legendre, assistant coach for the Oklahoma men's gymnastics about the team performance at the 2017 IntraSquad Scrimmage which was held...
Midknight Robin, Jolene, and Shayla Worley visit the University of Georgia gymnastics team for the Courtney Kupet-Carter Camp. It was a blast in Athens,...
Rise is a moving, futuristic coming-of-age story about a group of high school students dreaming of being world-class entertainers. Under the direction of their...
Let's take a sneak peak into the House of Acro Ninja rehearsals as the Orlando Metro Gymnastics Boy's team prepare for their Kids OrlandoFringe...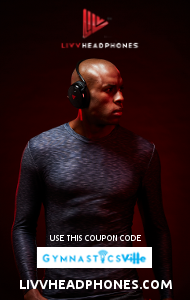 Ohio State's Sean Melton has signed with GymCrew Talent Management. Melton was named the 2018 Nissen-Emery Award winner. The award, which is college gymnastics...