Midknight Robin and Kerry Adderly discuss the IOC host announcement for Paris and Los Angles. They breakdown world medal opportunities and past U.S. Olympic...
Midknight Robin and Kerry Adderly discuss if the USA Gymnastics junior mens program need to be restructured to improve participation numbers of the sport....
Two-time NCAA Champion Kanji Oyama signs with GymCrew Talent Management. Oyama, a seven time All-America is a U.S. National team member who trains at...
2008 Olympic gold medalist Shawn Johnson East, talks about Larry Nassar and USA Gymnastics failure to protect children in the sport. Johnson East stresses...
Rise, An Acrobatic Play" Debuts At The Dr. Phillips Center For The Performing Arts On Saturday, January 16 Tickets Now Available for the Unique, Uplifting...
Let's take a sneak peak into the House of Acro Ninja rehearsals as the Orlando Metro Gymnastics Boy's team prepare for their Kids OrlandoFringe...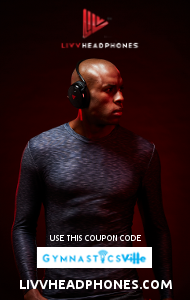 FORT WORTH, TEXAS -- Yul Moldauer has been preparing for this moment since 2016 Olympic Trials. During that quad many in the gymnastics community...