GymnasticsVille co-hosts Remi Marvin and Midknight Robin interview the 2016 NCAA Gymnastics Assistant Coach of the Year for the University of Oklahoma, Taqiy Abdullah-Simmons....
Kerry Adderly, 3-Time All-American, Ohio State alum, talks to GymnasticsVille.com about next years Ohio State vs Oklahoma match up in Columbus on March 23th,...
GymnasticsVille.com Midknight Robin, interviews Sean Melton, 2017 Big Ten all-around champion, about his expectations the team and preparations for the upcoming season. Stats via (ohiostatebuckeyes.com) 2017...
This week GymnasticsVille.com takes an inside look at the Oklahoma Men's Gymnastics Team as they prepare for their first meet of the season. The...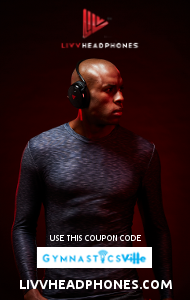 GymnasticsVille visits the University of Illinois Men's gymnastics team.