Midknight Robin hosts today's show with Taqiy Abdullah-Simmons, Hunter Justus, and Reese Rickett from the Oklahoma men's gymnastics team. They discuss the Championship Ring...
Yul Moldauer is in the hunt to contend for a 2020 U.S. Olympic team spot. Moldauer joins Midknight Robin and Taqiy Abdullah-Simmons to discuss...
Clearwater, FL- Yin Alvarez is the enthusiastic gymnastics coach often seen jumping up and down and screaming during Danell Leyva's routines. Under Alvarez coaching,...
On Saturday July 14th, Colin Van Wicklen from Cypress Gymnastics Academy wins the all-around title at the 2018 US National Qualifier with a score...
Rise, An Acrobatic Play" Debuts At The Dr. Phillips Center For The Performing Arts On Saturday, January 16 Tickets Now Available for the Unique, Uplifting...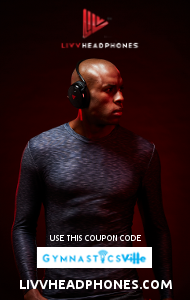 FORT WORTH, TEXAS -- Yul Moldauer has been preparing for this moment since 2016 Olympic Trials. During that quad many in the gymnastics community...