Mark Williams, 2017 NCAA coach of the year, talks to GymnasticsVille.com about upcoming World Championships, Yul Moldauer, and expectations for Team USA. This past...
Kerry Adderly Motivational Speaking and Q &A at Victor Oladipo's Basketball camp Oklahoma City, Oklahoma. Kerry speaks about his youth, growing up playing basketball,...
Clearwater, FL.- William Harrington (Level 9) from Orlando Metro Gymnastics on warming up for Day 2 at the 2017 State Championships held at the...
Midknight Robin interviews Ace Gymnastics head coach Mike Acevedo who is the director of the Christmas City Classic in Bethlehem, Pa.
Rise Rehearsal | The Dunk Off | Saint Cloud, FL. Things do not always go to planned during rehearsals, especially when you add gymnastics into...
Date: May 12, 2015 Davenport, FL | Rehearsal Location | BatCave The cast of Rise are eights months from their debut performance and the scripts readings...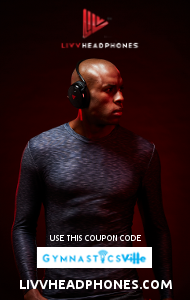 Ohio State's Sean Melton has signed with GymCrew Talent Management. Melton was named the 2018 Nissen-Emery Award winner. The award, which is college gymnastics...