GymnasticsVille is previewing the top 20 gymnasts set to compete at the 2019 U.S. Gymnastics Championships. We will always remember how Sam Mikulak finally...
The Best Gymnastics moments of 2020 ranked by Midknight Robin. So what are some of the most notable moments in one of the most...
Jason Woodnick to be named the next Men's Vice President for USA Gymnastics. Woodnick is currently the program manager for Gymnastics Canada men's program....
Yul Moldauer of 5280 Gymnastics led Team USA to gold in Sunday's  Pan American Championships in Rio de Janeiro, Brazil. The US men  (245.698)...
Rise Rehearsal | The Dunk Off | Saint Cloud, FL. Things do not always go to planned during rehearsals, especially when you add gymnastics into...
Rise is a moving, futuristic coming-of-age story about a group of high school students dreaming of being world-class entertainers. Under the direction of their...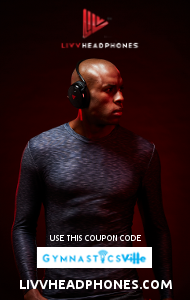 Yul Moldauer discusses Arthur Gander Memorial, Swiss Cup, and the  Bundesliga Gymnastics League. Yul interviews guest 2007 NCAA all-around champion Taqiy Abdullah-Simmons. Yul Moldauer is...