Yul Moldauer wins American Cup for the third consecutive time. UCLA gymnasts Kayla Ross and Katelyn Ohashi scored perfect-10 routines last weekend in a...
Midknight Robin host today's show and gives his thoughts on the U.S. Men's Gymnastics Championships. Is Sam Mikulak the greatest U.S. gymnast of all-time,...
Clearwater, FL- Yin Alvarez is the enthusiastic gymnastics coach often seen jumping up and down and screaming during Danell Leyva's routines. Under Alvarez coaching,...
Midknight Robin, interviews Randy Jepson, three-time National Coach of the Year, about the Penn State men's gymnastics team and expectations for upcoming season. Stats via...
Rise Rehearsal | The Dunk Off | Saint Cloud, FL. Things do not always go to planned during rehearsals, especially when you add gymnastics into...
Rise is a moving, futuristic coming-of-age story about a group of high school students dreaming of being world-class entertainers. Under the direction of their...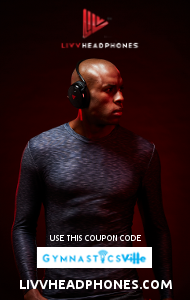 A day in the life of gymnast Michael Reid. It's routine day for the 2019 Jamaican World Team member, 2-time NCAA Champion.