Midknight Robin interviews Yul Moldauer, Colin Van Wicklen, and Sean Melton. USA Gymnastics Men National Team members are in Japan for a training camp...
Midknight Robin interviews Tom Meadows, head coach, from Cypress Gymnastics Academy about his team win over the OTC. Also Robin speaks with Fox Sports...
GymnasticsVille.com Midknight Robin, interviews Alec Yoder, Ohio State Junior, about his expectations and preparation for the upcoming season. Stats via (ohiostatebuckeyes.com) 2017 (Sophomore) Finished sixth in the...
Remi Marvin ran into Prestige elite gymnast Trinity Thomas at the 2017 P&G Gymnastics Championships.
Let's take a sneak peak into the House of Acro Ninja rehearsals as the Orlando Metro Gymnastics Boy's team prepare for their Kids OrlandoFringe...
Rise is a moving, futuristic coming-of-age story about a group of high school students dreaming of being world-class entertainers. Under the direction of their...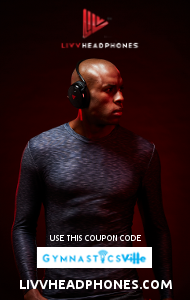 Ohio State's Sean Melton has signed with GymCrew Talent Management. Melton was named the 2018 Nissen-Emery Award winner. The award, which is college gymnastics...