Sean Melton bones his parallel bar routine at the 2017 P&G Gymnastics Championships being held at the Honda Center.
Now is a great time to get your workout on! Just 20 minutes a day to begin your adventure of living a active lifestyle,...
Adelanto, California | Adelanto Stadium High Desert Yardbirds rightfielder Shane Brown is the "elder statesman" on the Pecos League ballclub--he played two seasons of AA...
Emerson, Ga. Midknight Robin gives an inside look on how the team stays loose during competitions. It's all about embracing the competition with some of...
January 15th, 2015 | 24 hours before the debut in Orlando, FL | Rehearsal Location | Dr. Phillips Center for the Performing Arts For the Rise...
Rise is a moving, futuristic coming-of-age story about a group of high school students dreaming of being world-class entertainers. Under the direction of their...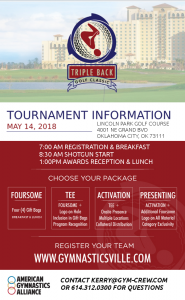 Midknight Robin interviews Troy Nitzky, 2-time all-american from the Oklahoma men's gymnastics team. Career Stats via (soonersports.com)   2013 Competed on still rings in all 12...