Via Penn State Athletics Penn State's Stephen Nedoroscik received the highest honor in college men's gymnastics was announced by the College Gymnastics Association (CGA) as the...
Midknight Robin and Kerry Adderly discuss the NBA acro dunking pre-season training, American Ninja Warrior, and the USA Gymnastics men's senior national team. 2017...
It came down to the last event, the Illinois men's gymnastics team had been leading the competition with one more challenge ahead of them....
You be the judge! Check out these amazing gymnasts high bar kolman release moves from the 2017 NCAA Men's Gymnastics Championships. Which is better...
Date: May 12, 2015 Davenport, FL | Rehearsal Location | BatCave The cast of Rise are eights months from their debut performance and the scripts readings...
Rise Rehearsal | The Dunk Off | Saint Cloud, FL. Things do not always go to planned during rehearsals, especially when you add gymnastics into...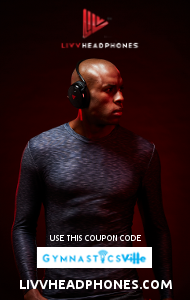 Yul Moldauer discusses Arthur Gander Memorial, Swiss Cup, and the  Bundesliga Gymnastics League. Yul interviews guest 2007 NCAA all-around champion Taqiy Abdullah-Simmons. Yul Moldauer is...