Midknight Robin and Kerry Adderly preview American Cup and break down the athletes competing. They also debate the odds of making an Olympic Team...
Midknight Robin hosts today's show in Miami Beach with guests performing artists Salvador Llobet and Perego. They discuss art, life, and new upcoming ventures. Meet...
YORK, PA -- Alpha Factor, a division of Perform Group, LLC. has signed Cypress Academy all-around gymnast Colin Van Wicklen as Brand Ambassador for...
The 2020 Tokyo Olympic Games will be here before we know it. Colin Van Wicklen and all the top gymnasts around the world are...
Rise is a moving, futuristic coming-of-age story about a group of high school students dreaming of being world-class entertainers. Under the direction of their...
January 15th, 2015 | 24 hours before the debut in Orlando, FL | Rehearsal Location | Dr. Phillips Center for the Performing Arts For the Rise...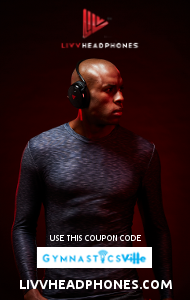 Yul Moldauer discusses Arthur Gander Memorial, Swiss Cup, and the  Bundesliga Gymnastics League. Yul interviews guest 2007 NCAA all-around champion Taqiy Abdullah-Simmons. Yul Moldauer is...