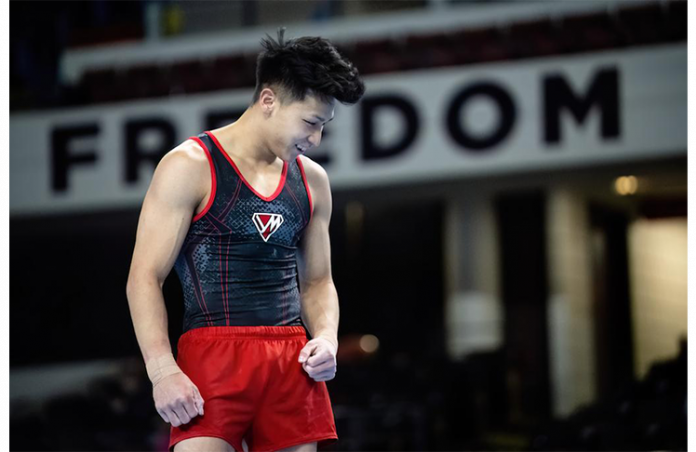 Antwerp, Belgium – Triumph echoed in Antwerp, Belgium on October 3rd as the U.S. men's gymnastics team celebrated a hard-earned bronze medal at the 2023 World Championships. This significant win represents the U.S. men's first team medal at an Olympics or World Championships since 2014, concluding the longest U.S. podium hiatus since 1984-2001. The team's progress is undeniable, having ascended from fifth-place finishes at both the Tokyo Olympics and the previous year's World Championships.
At 27, Yul Moldauer, distinguished as the only member with Olympic exposure, set another record by becoming the oldest U.S. male gymnast to clinch a world medal in two decades. Moldauer's rich experience and unyielding leadership were instrumental in steering Team USA with unwavering focus and the right competitive mindset, evident in their brilliant bronze medal showcase.
Reflecting on the pivotal moments before the competition, Moldauer shared, "I could tell when we talked about lineups a couple days before, just the look that they [my teammates] had at me. I was compelled to take charge, knowing that a solid start on the floor exercise would infuse confidence throughout the team. It's my responsibility, and I embraced it wholeheartedly."
This isn't Moldauer's inaugural world medal; he previously graced the podium with a bronze on the Floor at the 2017 World Championships.
Gymnastics enthusiasts should mark their calendars as Moldauer sets his sights on the Arthur Gander Memorial on November 1st and the 40th Swiss Cup in Zurich on November 3rd, adding another thrilling chapter to his illustrious career.
About Yul Moldauer
As a 2020 Olympian and an 11-time NCAA Champion, Yul Moldauer has solidified his mark in the world of gymnastics. Hailing from Colorado, he hones his skills at 5280 Gymnastics in Wheat Ridge. In August 2023, he earned the prestigious title of USA Gymnastics Men's Sportsperson of the Year.