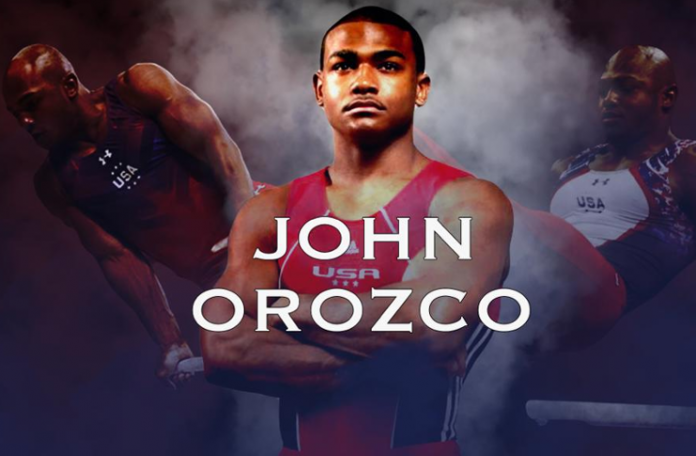 Olympian John Orozco reportedly has found his next management company. On Monday, Midknight Robin of GymnasticsVille reported that the three time World medalist signed with GymCrew Talent Management. 
"It's a honor and privilege to work with John. Signing our first ever Olympian to GymCrew Talent Management is a humbling achievement. We are excited for what we can accomplish together." Says GymCrew Co-Founder Kerry Adderly. "John is an artist with many talents to share with the world and we are proud to welcome him to the GCTM family."
In choosing GCTM, Orozco is moving forward with an up and coming agency that is an industry leader in representing gymnasts such as Yul Moldauer, Colin Van Wicklen, Marvin Kimble, Kanji Oyama, Sean Melton, and Michael Reid. 
"Happy to be working with GymCrew and I can't wait to get started." Said John Orozco. 
John Orozco, a member of the 2011 World Championships team that won the bronze medal, competed in the 2012 London Summer Olympics for the United States. He became the youngest U.S. Olympic men's gymnast since twins Paul and Morgan Hamm in 2000. At the Olympic Games, he competed in the men's artistic team all-around and the artistic individual all-around, placing fifth and eighth respectively. At the 2013 World Championships in Antwerp, Belgium, Orozco performed on pommel horse, parallel bars and high bar in the qualification rounds. He qualified in 7th place on the parallel bars and earned a bronze medal in the event final. Orozco was also a key contributor in Team USA winning a bronze medal at the 2014 World Championships. 
He was featured in the Gym Class Heroes music video for "The Fighter" that featured the vocals of Ryan Tedder. Orozco also appeared in three episodes of the TV show Law & Order as a background actor.