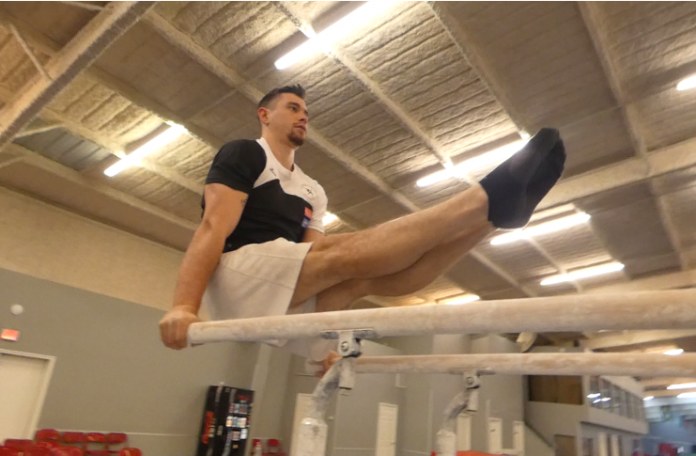 The 2020 Tokyo Olympic Games will be here before we know it. Colin Van Wicklen and all the top gymnasts around the world are doing work in the gym learning and refining skill elements in the code. In order to make an Olympic team, you have to hit your routines when it matters the most.
Colin Van Wicklen, age 22, is a powerful and dynamic gymnast in the mix for the 2020 U.S. Olympic Men's Gymnastics Team. Six months ago Van Wicklen was at the top of his game. In 2017, as team captain, Van Wicklen help lead the Oklahoma men's gymnastics team to their third straight national championship title. Then he went lights out at the 2017 U.S. Championships, made the senior national team, and was named as an alternate to the 2017 World Team. After his senior year competing for OU, Van Wicklen moved to Houston to train at Cypress Academy his junior Olympic club gym. Reunited with Cypress head coach Tom Meadows, Van Wicklen started off the year on fire by capturing the All-Around title at the Valeri Liukin Invitational. A few months later at the Houston National Invitational, he help lead his team to a title by overtaking the U.S. Olympic Training Center resident athletes. That momentum came to a halt when days prior to Winter Cup Challenge, he injured his right ankle during a floor routine.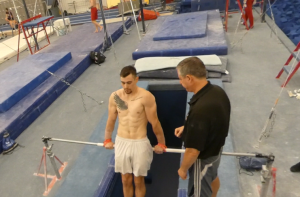 "Friday the week before we left for Winter Cup, I took a pretty bad crash on floor, a freak accident, I was on crutches and in a boot for the days leading up to Winter Cup, so we get out there and Tom and I decide that we are going to try to push through and I go warm up a handspring double front, half out on vault, I nearly stuck the landing but we heard a pop, and that's just not my ankles cracking, it's something that happened in my (ankle)" Says Van Wicklen, "We were a little worried, but we decided to push through. I did a great vault, did a great pbar routine, got through highbar, by the time I got to floor, I was barely able to walk. It was hard to get any punch or explosiveness and it didn't work out".
The rigours of the sport on his injured ankle was too much and he was unable to finish the competition. The results left Van Wicklen off the Senior National Team. Determined to not let this setback get in the way of his Olympic team dream, once he landed back in Houston, he got to work and began the ankle rehab process. He is now more motivated than ever to come back even stronger. Van Wicklen's healing is on schedule and has been cleared by doctors to resume tumbling. Last month Van Wicklen, a 12-time NCAA All-American, signed with talent manager Kerry Adderly from GymCrew Talent Management and is preparing to debut a new skill on high bar at the U.S. Qualifier in June.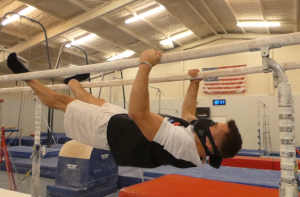 "I'm back to square one, looking to be that underdog. That's going to get back on the national team. The coolest part about this is that I can get back to basics. I can get that hunger and work to get back on the team. For all those people that don't believe in me, I wear this bracelet that says prove them wrong, and I look down and see it. There are alot of people that say I'm a specialist or I'm just good at floor and vault. I'm an all-arounder and I'm ready to prove it to everybody. I cannot wait for U.S. Championships in August. I'm counting down the days, I think we are going to surprise a lot of people there." Says Van Wicklen.