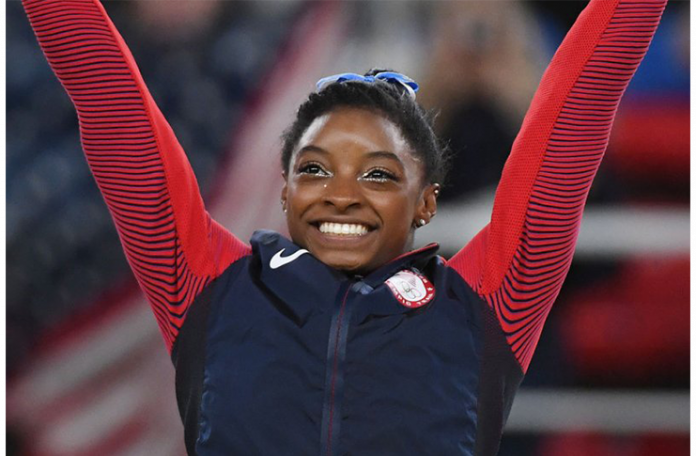 The world of gymnastics received a thrilling piece of news this week as Simone Biles, the four-time Olympic gold medalist, declared her much-anticipated return to the competition floor. The airwaves and the digital realm buzzed with excitement as fans, athletes, and enthusiasts from all around the globe expressed their jubilation.
"Sorry I've been a little MIA since the announcement," Biles tweeted, expressing her gratitude for the love and support she's received. "I'm overwhelmed with all of your messages, support & love! excited to get back out on the competition floor! XOXO."
The 26-year-old's comeback, officially announced by USA Gymnastics, is slated for the 2023 U.S. Classic in August. This event will mark her first competitive appearance since the 2020 Olympic Games in Tokyo. 
The news electrified Team USA as well, which resounded the sentiments of many with their emphatic tweet, "BILES IS BACK."
With the 2024 Olympic Games in Paris on the horizon, there's anticipation and hope to see Simone Biles compete on the grandest stage once again. While she hasn't confirmed her participation yet, the gymnastics community, Team USA, and her legions of fans worldwide wait with bated breath for what the future holds for this iconic athlete.