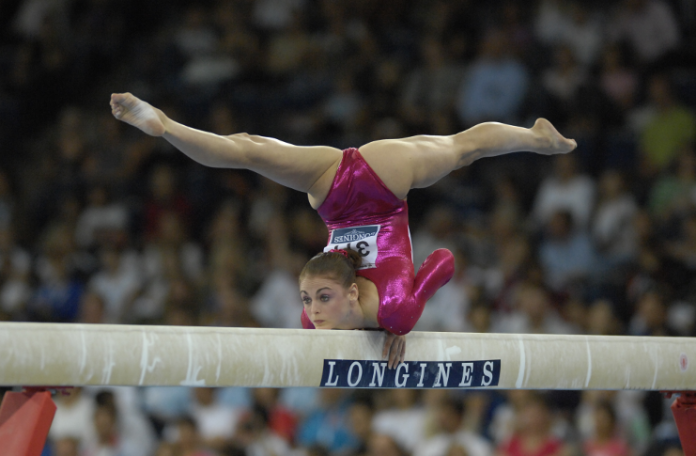 Favorite Quote: "Hard work beats talent when talent fails to work hard."
Gymnastics is the greatest sport in the world. You see gymnast talents just about everywhere, the Olympic Games, pro sports, major films, and Cirque du Soleil. No other sport captivates an audience like gymnastics. It will always be a future sport pushing the boundaries of the human body and mind to great feats once thought impossible. Every month, GymnasticsVille will take an inside look at the people who make this sport so stunning! Who have accomplished their goals at the highest level, who have inspired others by giving back to the gymnastics community, and by being great leaders and ambassadors of the sport.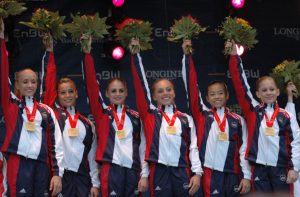 Shayla Worley was a member of the gold medal winning American team at the 2007 World Championships. Born and raised in Orlando, Florida, Worley is well known in the gym world for her beautiful lines and artistry. On beam, She was the first gymnast to compete a back handspring with a 180 turn, front handspring out and to land on two feet (Onodi with two feet). It was subsequently named the "Worley" in the FIG code of points.
Worley, a 7-Time USA Gymnastics National Team member, turned senior in 2006. Her first senior outing was the American Cup, where she finished second all-around behind Nastia Liukin. Next, she competed at the Pacific Alliance Championships, where she helped the U.S. win the team title, and finished second on bars, making her the highest-placed American.
At the 2007 World Championships, the U.S. team finished first overall in team qualifying, about four points ahead of the second-place team, China. Worley qualified eighth for the all-around competition. Liukin and Johnson placed ahead of her, and due to rules permitting only two competitors per country, she was excluded from All-Around Finals. During the team finals, she competed on bars and floor which helped the U.S. team capture the gold medal.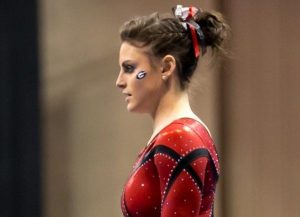 After her elite-competitive career, she received a full-athletic scholarship to the University of Georgia and was a NCAA three-time All-American, All-SEC Team. Worley became a three-time Presidential Scholar and three-time NCAA Academic All-American. In addition, she was on the Student-Athlete Leadership Education, Development Academy, and the Student Athlete Advisory Committee.
In 2013, as part of USA Gymnastics 50th anniversary celebration, she was inducted into the USA Gymnastics Hall of Fame, alongside her 2007 gold medal-winning World Championship team. Worley's teammates on the 2007 World Championship team include 2008 Olympic team alternate Ivana Hong, as well as 2008 Olympians Alicia Sacramone, Nastia Liukin, Shawn Johnson, Samantha Peszek and Bridget Sloan.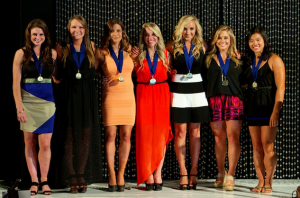 In 2014, she graduated from the University of Georgia, with a Master's of Business Administration in finance and now currently works for JP Morgan Securities. Worley is responsible for maintaining, deepening and enriching client relationships. She is serving as the primary point of contact for all service-related needs of her Wealth Management clients. Worley is also a motivational speaker and works with prominent gymnastics clubs, camps, and young gymnasts throughout the United States.