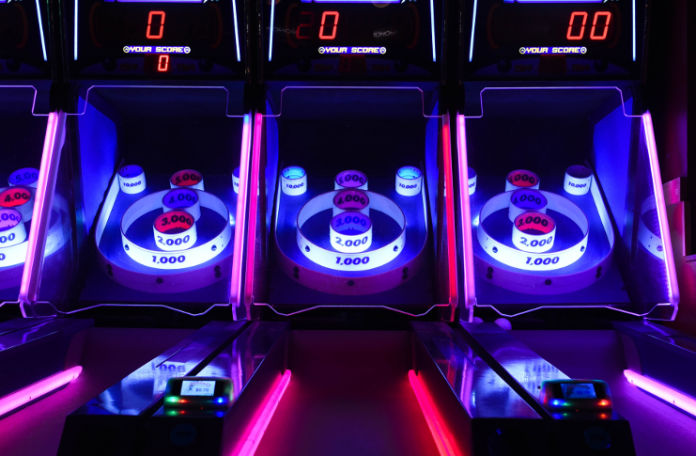 Oklahoma, Stanford, and Michigan gymnastics scored the most points over the weekend. Scoring across the nation is increasing and teams are finding their rhythm.  Week 4 winners all have one statistic in common, higher start values then their opponents.
Let's take a look at the top 10 teams in week 4 with most difficulty points. The top five teams won their match-ups.
View this post on Instagram
Week 4 Top 10 
Difficulty Points
Oklahoma 160.5

Stanford  156.2

Michigan 154.1

Penn State 153.1

Illinois 151.6

Minnesota 150.6

Ohio State 147.9

Nebraska 146.7

California 145.9

Iowa 139.3
View this post on Instagram
Week 4 Top 10 Total Points
Oklahoma 423.950

Stanford 417.800

Michigan 413.150

Illinois 410.450

Penn State 409.700

Minnesota 408.300

Iowa 398.800

Ohio State 395.400

California 395.400

Army 395.050
View this post on Instagram
The past two weeks Michigan's Cameron Bock has been the best gymnast in the country. Stanford and Oklahoma are stacked with all-arounders, each week someone different rises to the occasion when called upon.  
Week 4 Top 10 All-Around Points
Cameron Bock (Michigan) 84.7

Brody Malone (Stanford) 84.55

Levi Anderson (Oklahoma) 83.150

Shane Wiskus (Minnesota) 82.9

Cole Casanova (Army) 82.350

Tanner Justus (Oklahoma) 82.250

Johnny Jacobson (Illinois) 81.950

Stephen Lewis (SC) 80.900

Bennet Huang (Iowa) 80.150

Aaron Mah (California) 80.100
The primary goal is hit sets and stick dismounts. Iowa landed the most sticks with Oklahoma and Ohio State rounding out the top 3 for week 4. In my opinion the stick bonus should be valued more than one tenth. If a stick was worth one point. That would be a game changer.
Week 4 Sticks
Iowa 11

Oklahoma  10

Ohio State 9

Minnesota 8

Penn State 7

Michigan 5

Illinois 5

Nebraska 5
Subscribe to GymnasticsVille