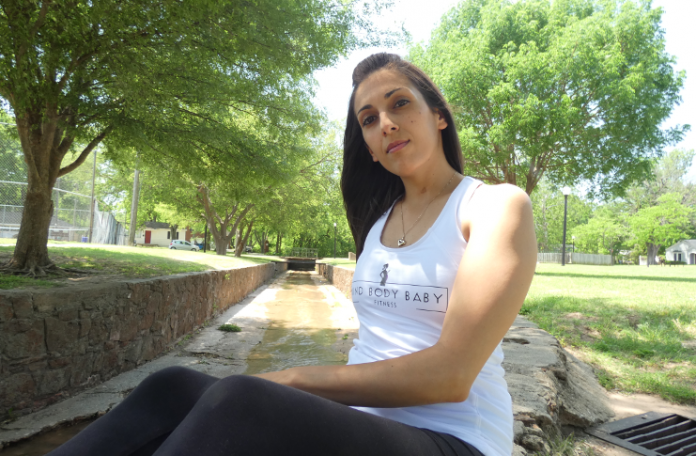 What happens to standout elite athletes like Stephanie Simmons (LoPiccolo) when they retire from competitive sports and move on to their post-athletic careers? Every gymnast that makes it to the highest level will tell you it is not always easy to find the same level of passion in other areas of life. It takes open mindedness, research, soul searching, and a little bit of luck. The beauty of it all is when you find that next great passion, it feels outstanding to get to work on a new career adventure. For Stephanie Simmons, that passion is pregnancy and childbirth.
Standout Gymnast
Simmons, who competed in the 2004 Australian Olympic trials and was the second alternate to their Olympic gymnastics team, is familiar with adventures. Upon graduating from high school in Melbourne, Stephanie Simmons brought her gymnastics skills to the University of Oklahoma where she won the Big 12 Championship bars title in 2006 and a Big 12 Championship team title in 2008.
"Competing at the Australian Olympic trials was one of my favorite moments. Hit all of my routines and that was my last competition that I competed for Australia before coming over to the states. I was so proud of myself ending my career for Australia the way I did." says Simmons. "Also the whole experience over here in the states in NCAA sports on a huge stage with all the fans, there is just nothing like it."
Life After Gymnastics
Stephanie Simmons finished her gymnastics career on top and with a bachelor's degree in psychology, but had a change in career goals. "I realized this wasn't where my heart was. I was in Florida at the time and I researched midwifery schools and I came across a doula certification…I ended up taking the certification and I fell in love. That is what kick started me getting into the birthing world."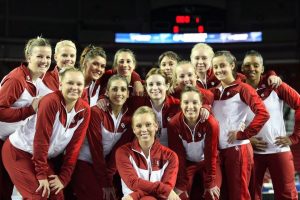 Determined to follow her passion in childbirth, Stephanie continued her education. Currently, she is a Pregnancy Health coach certified as a Doula , Mercier Therapist, and a Lactation Educator. In addition, Simmons is a Pre and Postnatal Corrective Exercise Specialist. Since 2012, Stephanie has been making a positive impact in the community, especially in Norman, Oklahoma where the company she co-founded, Guided Childbirth is located.
"It is hard to put into words just how great Stephanie was throughout our entire pregnancy process. We had an initial meeting with her and she helped explain what role she would provide as our doula," says Elizabeth, a Guided Childbirth client. "It was clear from this meeting that we wanted to have a doula and that Stephanie was the doula for us. Stephanie has a unique combination of professional expertise and an ability to make her clients feel comfortable."
Pregnancy and Fitness
During the pregnancy stages being fit is key to maintaining a healthy body. Stephanie Simmons created a program called MIND BODY BABY FITNESS. The fitness program offers specialized prenatal and postpartum fitness programs that combine strength training, cardiovascular exercise, core stability and mental imagery to prepare the body for labor, and aid in a faster recovery post childbirth.
"I offer functional training and labor training. The functional training is more strength training based. The labor training is more interval training where we do exercises that get the heart rate going. Then we have periods of rest. Said Simmons. "It mimics the patterns of labor contractions."
For Stephanie Simmons, helping others is not only her new profession but it is also a way of life. A way to apply the lessons learned from being an elite collegiate gymnast and sharing her knowledge with women in pregnancy and childbirth.