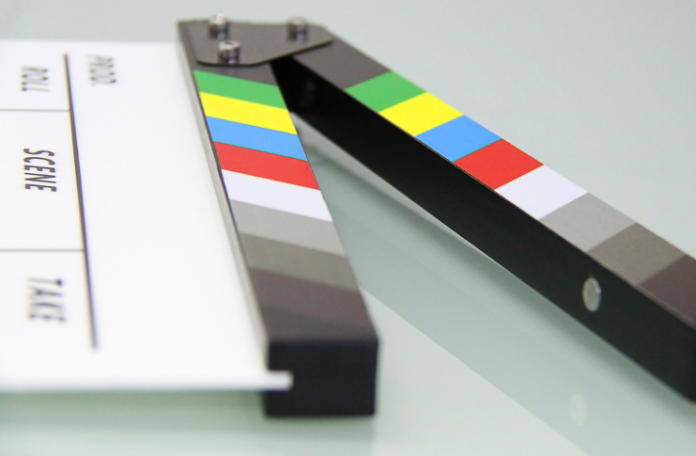 If you're like me, then you're always on the lookout for good gymnastics movies on Netflix. In my opinion, there just are not enough gymnastics movies out there. You have to praise the film directors and producers that take on these motion pictures for the fans of the sport to see. There is nothing like flips, kips, and leaps with a mix of acting on the big screen. Each one of these gymnastics movies on Netflix brings something different, but they all bring inspiration and an inside look at what it takes to excel in the hardest, most exciting sport in the world, gymnastics.
The next time you're in the mood for gymnastics movies on Netflix, check out these films mentioned in this article. If you're an enthusiast of the sport, show your support and give good reviews. This is important in keeping major motion pictures about gymnastics going. Wouldn't it be great to have a feature gymnastics film every year?
Below are a list of gymnastics movies on Netflix
Chalk It Up
PG (2016) Comedy and Sports Comedy
Story line: When a super girly-girl is dumped by her boyfriend; she decides to do everything she can to get him back by building a college gymnastics team, quickly learning that she is capable of a lot more than just getting an MRS degree.
Director: Hisonni Johnson
Writers: Brooke Buffington, Maddy Curley
Stars: Maddy Curley, John DeLuca, Nikki SooHoo
Summary
Apple is a former gymnast and a popular student who is attending a prestigious university. Early into the story she finds herself in a dilemma when dumped by her boyfriend who she is madly in love with and is on the rugby team. The University is cutting the Rugby team from the athletic department. Apple is desperate to find away to keep her boyfriend at the school and in her life that she decides to start a women's college gymnastics team. In order for the University keep the rugby team they need to have an equal number of male and female athletic teams. Apple begins building the team with the hopes of saving the rugby team and her relationship with the love of her life.
Full Out: The Ariana Berlin Movie
PG (2015) Biography, Drama, Family
Story line: A 2016 drama young-adult TV movie based on the life story of American gymnast Ariana Berlin. Berlin's Olympic aspirations are crushed after a debilitating accident.
Director: Sean Cisterna
Writers: Beth Iley (story editor), Willem Wennekers
Stars: Ana Golja, Jennifer Beals, Sarah Fisher
Summary
Based on the true life story of California gymnast Ariana Berlin. As she zoned in on her Olympic goals, 14 year old Ariana Berlin's life took a sharp turn when she was involved in a debilitating car accident. Gaining her confidence and movement back through learning hip hop dance, she unexpectedly found herself called back to the gymnastics world thanks to world renowned UCLA Coach Valorie Kondos Field. With Val's help, Ariana was eventually able to secure a spot on the UCLA gymnastics team and win an NCAA championship, a lifelong goal that she had always dreamed of. This is a wonderfully inspiring story of persistence, confidence, and the heart and courage to make a somewhat impossible comeback in life.
A Second Chance
PG (2011) Drama, Family, and Sport
Storyline: Gymnast lacks the confidence she needs to reach the top. But with the help of her new coach, she has the chance to win a spot on the national team.
Director: Clay Glen
Writer: Clay Glen
Stars: Nina Pearce, Adam Tuominen, Emily Morris
Summary
Kate Jones is convinced by a friend that she is the perfect person to coach a youth gymnastics club team to the next level. On the team is Maddy Cornell who has the talent to make the National Australian Gymnastics Squad but lacks the confidence. Kate hires a highly recognized boys gymnastics coach Shane Fuller, to help her girls get stronger in preparation for the competitive postseason. Kate and Maddy have their ups and downs throughout the season. Will Maddy have enough at the end to the make the National Australian Gymnastics team?
Raising The Ball
PG (2016) Family, Sport
Storyline: 16-year-old Kelly quits an elite gymnastics program in America and moves to Australia. To help out a new friend and show up an old rival, because a girl broke her leg Kelly re-enters competitive gymnastics. She'll have to find a way to move forward while also making amends with her past.
Director: Clay Glen
Writers: Clay Glen, Pirie Martin, Jarrad Bhatia, Hayden Smith
Stars: Kelli Berglund, Lili Karamalikis, Tess Fowler
Summary 
Kelly Johnson moves halfway around the globe to Australia and is on the search to find her way in a foreign country. While adjusting to a new school Kelly, stumbles into Nicola who is fun and loves gymnastics. While the two become friends they are faced with challenges throughout the school year and Kelly's past as an American gymnast follows her to Australia. Will Nicola and Kelly's friendship be enough to get them through the competition season when she joins the high school gymnastics team?
Let us know! Do you like these gymnastics movies on Netflix?