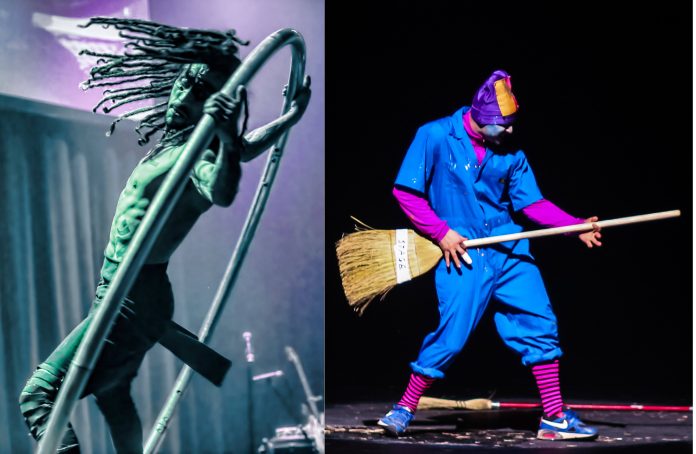 GymnasticsVille co-hosts Remi Marvin and Midknight Robin interview legendary movement artists Danni G and Heps Fury and discuss the impact gymnastics has had on their entertainment careers.
Danni G. currently resides in Los Angeles where he works as a stunt-man, circus acrobat, skater, dancer, DJ, and photographer. Danni started gymnastics at the age of 4 and began his career as a performer in Orlando Florida working at Disney and Universal Studios. His accomplishments include performing for Barack Obama, The King of Malaysia, Disney's Enchanted, and the BET Awards. For more information on Danni go to http://www.dannig.com/
Juan Salvador Llobet also known as " Heps Fury" is a world renowned artist, break dancer, and designer of the funky comfortable spandex apparel called FunKadelik Wear. Salvador has performed with international artists Gloria Estefan, NAS, Missy Elliot, Daddy Yankee, The Black Eyed Peas, and has made TV appearances on Despierta America, Sabado GiGante, and MTV's Sink or Swim.  He joined legendary break dancing company Rock Steady Crew in New York City. Through the Rock Steady Crew Tour, he performed with the original pioneers of break dancing such as Crazy Legs, Mr. Wiggles, Pop Master Fable, and Afrika Bambaa-taa.
For more information on Salvador Live go to http://llobetart.com/
Follow Funkadelik Wear at https://www.instagram.com/funkadelik_wear/
Podcast: Play in new window | Download