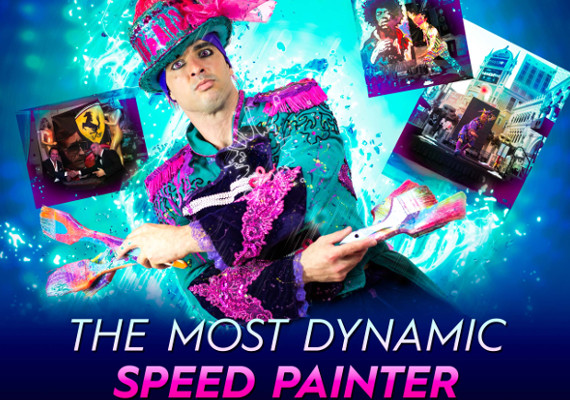 Fort Lauderdale, Fl On Thursday October 2 nd Salvador Live, the most dynamic speed painter, will be performing with GymCrew at the 4 th Annual Gala of Hope, an fundraising event to fund a cure for Spinal Muscular Atrophy. The benefit is hosted by two mothers of children with SMA, will be held at Ferrari Maserati in Fort Lauderdale, Florida.  Salvador Live will kick off of the evening with an Alice and Wonderland paint show featuring GymCrew performers as the main characters we all know and love in an exuberant mad tea party filled with color. "It's great to be able to paint for such a great cause" says Salvador Live.
For more information to purchase tickets for the Gala of Hope contact (954)444-5937 or email southfl@fsma.org
Cure SMA is the world's leader focused on funding SMA research to develop a treatment and cure for the disease. The successful results and progress that the organization has delivered, from basic research to drug discovery to clinical trials, provide real hope for families and patients impacted by the disease. The charity has invested over $55 million in research and has been involved in funding almost two thirds of all the ongoing novel drug programs for SMA.
Cure SMA is a nonprofit 501(c)3 organization, with 31 Chapters and over 110,000 members and supporters throughout the United States. The organization's work has produced major discoveries, including identification of the underlying cause and a back-up gene for the disease, which provides a clearly defined target for disease altering therapies. The organization is also dedicated to supporting SMA families through networking, information and services and to improving care for all SMA patients.