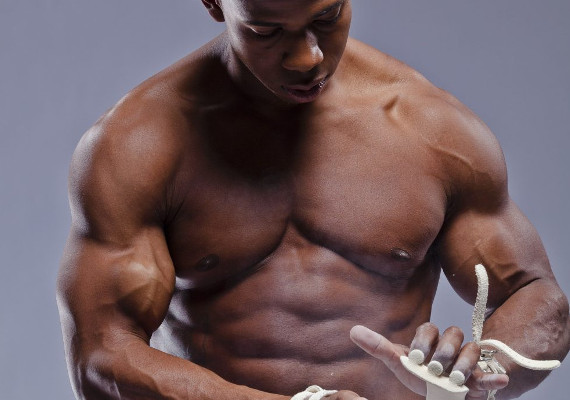 I've finally got my microphone!  My studio is set up and we are ready to rock. Now I need my first interview.  This is a great time to express views and philosophy.  Achieve all that I ever wanted, and more. This is just one step closer to the finale of it all.  I could start with my wife, or maybe co workers  here in Oklahoma City.  Or what about the disgruntled gymnasts that want to have a fair and just system.  After all, this is one of the reasons why my GymCrew co-founders and I have created GymnasticsVille. To create a platform for the gymnastics community to express their views for positive change in our sport.
Lets start with my life after competing for the Ohio State Gymnastics Team.  Broke student-athlete trying to find his way.  Working at a gym in Ohio looking for that next opportunity to present itself.  Working to finish my college degree, training for the 2008 Olympics.  After I lost my job, it was time for a fresh start somewhere else.  I moved from Columbus to Allentown, Pa were I began training with Midknight Robin and the club team at Lehigh Valley Sports Academy. The new location and training atmosphere was just what I needed to get back on track with my training. Next up was the USA National Qualifier being held at the Olympic Training Center in Colorado Springs, Co. There I was able to earn a position to compete at the 2008 USA Championship in Houston, Tx. I was pumped and ready to get back to the gym for preparation!
After two days of competition at the 2008 USA Championships, I fell short of qualifying to the Olympic Trials. Well, at least I gave it a shot. So what's next I thought, is this the end of my acro days? My body felt great and I was still in shape. So that next fall, Midknight Robin introduced me to one of his first gymnastics coaches Ron Perry, a Temple University Gymnastics team alum, who worked for the NBA Philadelphia 76ers Hare Raisers Squad and attended an audition.  My teammate at the time Eddie Crane and I nailed our auditions and began working for the team that season.  My first entertainment job!  Bright lights, thousands of fans! All eyes were on center court and nothing else.  To fail and succeed, the ultimate prize is the roar of the crowd.  That moment of glory, intoxicating!  These are the feelings of an artist, performer, acrobat.
-Kerry Adderly-