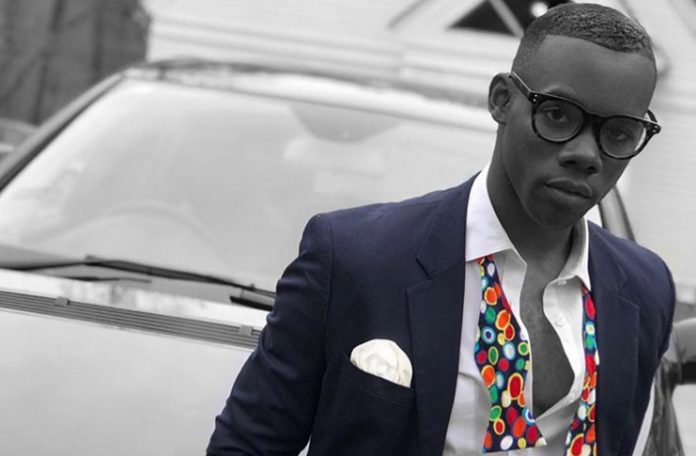 Meet Paris McGee Jr., he is an athlete with many talents. It's not often you meet a child actor who performed with the Lion King on Broadway, decides to compete in gymnastics and wins nine Connecticut state titles.  For McGee Jr. this all happen before entering his freshman year as a member of the Ohio State Men's Gymnastics Team.
Quotes from the Interview
Paris McGee Jr. on How he started his gymnastics career
"Before I started gymnastics I was a child actor doing nickelodeon shows.  To my memory, I learned how to flip on my own by tumbling in my front and backyard.  Eventually my parents saw the talent in me and enrolled me in gymnastics classes.  From there I just took off and never stopped.  As I got older, I took a pause from modeling and acting to pursue gymnastics more."
Paris On Fashion
"My father is big into fashion, he was a designer for many years".  Says Paris McGee Jr. "Growing up I learned a lot in the industry through him, my grandfather taught my father.  It just tricked down the line. My whole family is into fashion."
Paris on Summer Training
"Right now in the off-season we are training, getting a head start so when competition begins we will be a lot better going into the season.  We have a mature team, a lot of the guys have the experience for competition. Now we know, what to do to be on top."
Paris on his recovery from his ACL Injury
Recovery and rehab is going well.  The ACL is such a hard injury to come back from. Overall I'm doing well. I'm hoping to be healthy to contribute to the team next year.  To be able to do what I love to do is a blessing. I'm pretty much able to do everything I could do before the injury.  Which is great.  I trying to modify and hit routines that are difficulty with my team, but also against the (other) NCAA teams."
Paris on Sean Melton & Alec Yoder 2018 U.S. World Team Goals
"Sean Melton has been on the national team for awhile now.  He has represented the country internationally and did absolutely phenomenal.  Alec Yoder just represented the country in March and brought home a medal.  That just goes to show the level they are at within the sport.  Both Sean and Alec are very capable of making the world team this year."
Listen to full interview with Paris McGee Jr., below.
Subscribe to GymnasticsVille on iTunes
Podcast: Play in new window | Download