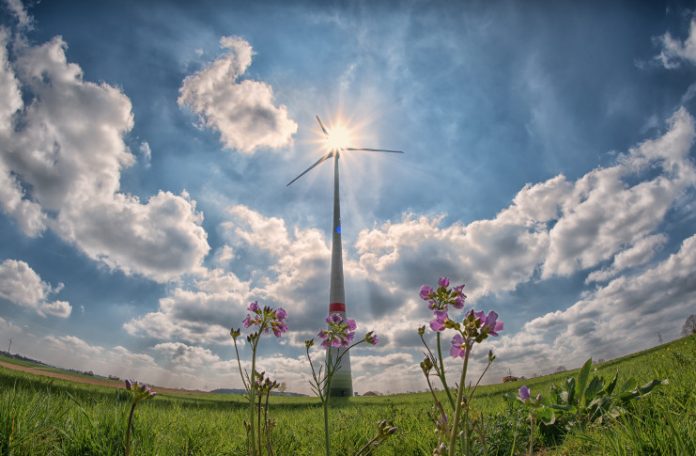 As with any high level sports organization, winning is very important. If you don't win, then is time to move in a different direction and find the right person to get the job done. Over the last 10 years, the USA men's gymnastics program has produced some of the most talented gymnasts in the world. One of the reasons why the American men have yet to win a TEAM gold medal in 33 years is because the current USA Gymnastics men's Vice President, Dennis McIntyre, does not have the long-term vision or planning to pick the right team when it matters the most. Since change is needed to get the American men over the hump, below are my Top 13 candidates to replace Dennis McIntyre, Vice President for the men's program.
#13 Dan Gill
Current CEO of web forum company Huddler. Dan competed for Standford from 2001-2004, he is a Nissen-Emery award winner, and a 2-time senior national team member. Dan has shown his leadership abilities post gymnastics career by co-founding Huddler and raising $17 million in venture funding. It would be very beneficial to have a guy like Dan who would be great at raising capital for the U.S. Men's National team, currently without a sponsor.
#12 Brent Klaus
Brent is the camp director of the family business that we all know and love, International Gymnastics Camp. Brent Klaus has been a member of the U.S. National team, competed for Ohio State University, and the only person to ever score a 10.0 on vault at the USA Championships. Over the years, Brent has shown his leadership and business qualities by founding several IGC initiatives including the Pro Gymnastics Challenge, Competitive Nature Bars, and was the Executive Producer for the gymnastics movie Chalk It Up.
#11 Nathan Simmons
Nathan Simmons is one of the best coaches in Georgia. Year in and year out Simmons teams are always a fun to watch. Simmons has produced junior national team members and several full-scholarship collegiate gymnasts. He practices law in Georgia, which would be a great skill to have for the next person leading the men's program.
#10 Bill Roth
Bill Roth, Temple University Alum, spent 6 years on the U.S. National team. Roth is the all-time leader in EIGL title winning nine championships while at Temple University . After Roth's competitive career, he became the Philadelphia Sixers high flying mascot for over a decade. Roth knows in-game entertainment and would help with providing more fun, entertaining fan interaction during championship events. Currently, he is the owner of Roth's CrossPoint Gymnastics.
#9 Miles Avery
Miles Avery is a 4-time Olympic coach, NCAA Lifetime Achievement recipient, and a few days ago was inducted into the USA Gymnastics Hall of Fame. As the head coach, Miles lead Ohio State to one NCAA title and five Big Ten championships, including a program record three-consecutive conference titles in 2005, 06, and 07. Currently, Miles is the owner of OSEGA Gymnastics.
#8 Francis Allen
Francis Allen is a 2-time Olympic head coach, 3-time NCAA Coach of the year, and 8-time National Coach of the Year. Allen's 36 year reign with the Nebraska was historic, in this time frame Allen won eight NCAA Championships and produced nine U.S. Olympians, three Nissen award winners, and 41 individual NCAA Champions. Bottom line, Allen knows how to win.
#7 Tim Ervin
Tim Ervin is the director of the nation's best men's gymnastics invitational of the year, the Houston National Invitational. Ervin is also the men's program director of the Houston Jewish Community Center. He is an executive who is great with developing business relationships for long-term success, which is key for the new men's Vice President.
#6 Bart Conner
Bart Conner is a household name in the gymnastics world and he was part of the 1984 Gold medal American team. Conner has been very active in the gymnastics community as a broadcaster for world and college competitions. Conner has struck gold once, why not give him another shot to lead our gymnasts to victory?
#5 Barry Mattern
Barry Mattern was the Pennsylvania State director for 28 years. Currently, he is the owner of Artistic Sports Academy Plus. Mattern has coached many athletes to national and collegiate teams, most notably Daniel Diaz Long, Randy Monahan, Ian C. Jackson, and Alexis Mattern his daughter current Ohio State gymnast.
#4 Yin Alveraz
Yin Alveraz has been consistently producing junior national team members for over the last 15 years. His enthusiasm and excitement after his gymnasts hit routines at competitions is very entertaining and the sport needs more colorful personalities like him. Let's also not forget he coached his son, Danell Leyva to two Olympic teams and two Olympic medals.
#3 Tim Daggett
Tim Daggett a.k.a "Showtime" if he didn't stick his high bar dismount for that 10.0 in 1984, the American men would have never won their first and only team Gold medal. Over the past 30 years, Tim Daggett has done it all, NBC Olympic broadcaster, gym owner, coached his son to the U.S. junior national team, and hosts a top 10 GymnasticsVille ranked mens invitational. Maybe USA Gymnastics leadership should look to Daggett help guide the team to 2020 gold medal contention.
#2 Tom Meadows
Jonathon Horton, Chris Brooks, Raj Bhavsar, & Colin VanWicklen are just a few of the gymnasts Tom Meadows has coached. He has been the best junior coach over the last decade. Meadows just keeps getting better. He has shown over the years as part of the national staff that he gets along well with other coaches. Meadow is also a University of Oklahoma alum. Since he was coached in college by Mark Williams, there should not be any power struggle issues that currently Dennis McIntyre has with all the success that Mark Williams has been having over the years.
#1 Jeff Robinson
Jeff Robinson a.k.a "Captain America". Is there anything this guy can't do? Robinson was one of the first stunt actors for Harrison Ford for the nation's longest running stunt show, Disney World Resorts "Indiana Jones Epic Stunt Spectacular." While working in the show, Robinson co-founded Orlando Metro Gymnastics and within a few years, he had the best mens gymnastics team in Florida which produced several junior national team members and an Olympian. Currently, Robinson is the head coach for the Air Force men's gymnastics team.