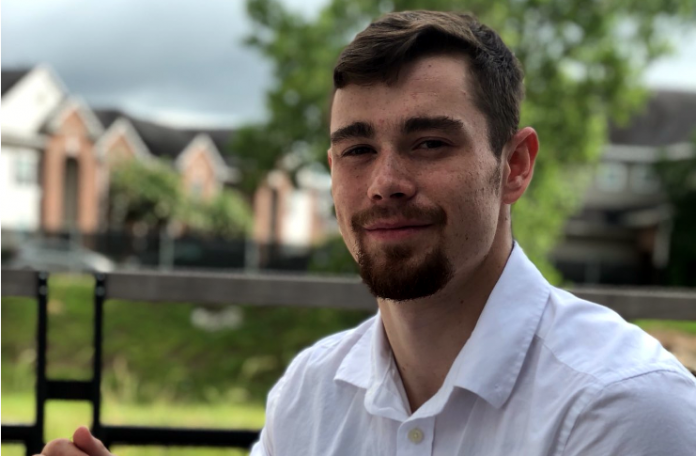 YORK, PA — Alpha Factor, a division of Perform Group, LLC. has signed Cypress Academy all-around gymnast Colin Van Wicklen as Brand Ambassador for the 2018-2019 season. The Alpha Factor team is excited to have such a well-rounded, talented athlete represent and influence the brand.
Colin Van Wicklen, age 22, is a powerful and dynamic gymnast in the mix for the 2020 U.S. Olympic Men's Gymnastics Team. In 2017, as team captain, Van Wicklen help lead the Oklahoma men's gymnastics team to their third straight national championship title. In Addition, he made the senior national team, and was named as an alternate to the 2017 World Team. Van Wicklen's next competition will be the U.S. Qualifier in Colorado Springs at the Olympic Training Center on July 12th through the 15th.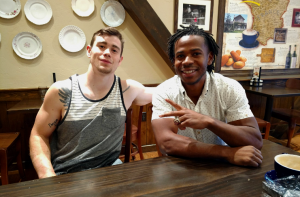 "I'm excited and looking forward to being part of the brand's story" Colin Van Wicklen said. "Together we share a passion for making gymnastics better and instilling self-belief in gymnasts everywhere. The entire organization has done an amazing job to develop great products that perform in the gym. Thank you Kerry Adderly from GymCrew Talent Management for working hard on this deal. The best has yet to come."
"When Colin's team approached us, we instantly knew he would be a great representative for our brand. We are excited to see him inspire our men's line, sport Alpha Factor gear at national events and build relationships within the gymnastics community." Ashley Zimmerman, Director of Business Development, Alpha Factor.
For over 35 years, Alpha Factor has been one of the leading manufacturers and suppliers of gymnastics apparel around the world. It is our mission to integrate cutting-edge style, superior quality, and reliable fit into the highest quality gymnastics leotards and apparel for gymnasts and coaches. With over 100 fabric and crystal color options, coaches can customize leotards and warm-ups with their team colors. The Alpha Factor training collection offers fun, stylish practice gymnastics leotards, accessories and gifts that any gymnast would LOVE to show off at the gym! Alpha Factor is the first visionary sponsor of the non-profit organization of Youth Protection Advocates in Gymnastics (Y.P.A.G.) www.ypag4change.org