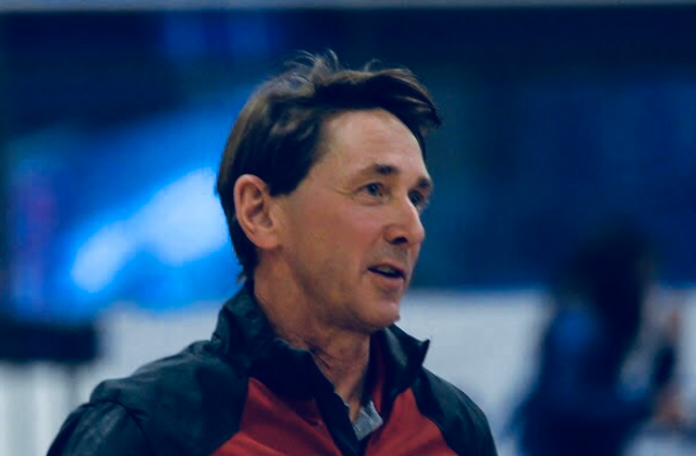 GymnasticsVille analyst Kerry Adderly spoke with USA coach Mark Williams as the men's gymnastics national team returns from Funabashi, Japan for a training camp in preparation for the 2020 Tokyo Olympic Games.
GymnasticsVille: How was the Training Camp in Japan? How was the overall experience?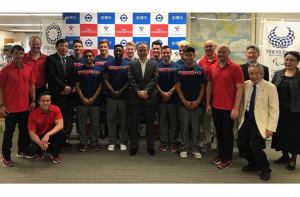 Mark Williams: "It was a great training camp because there was actually an association with the city we went to Funabashi. A relationship where we are going to go back there again next year and probably use that same facility for our alternates for the 2020 Olympic year. They did a great job of providing us opportunities to see the city, a great place to stay, and the training gym was one of the best in the world. It turned out to be a great experience for the athletes that were there. And a precursor to being in a great position going into the 2020 Olympic Games.
Things that we don't typically do on training camps, we got outside the mold and I thought that maybe out of the thirty years that I've done things with USA Gymnastics that was one of the more special things we've been able to do over the week."
GymnasticsVille: How does Team USA look right now?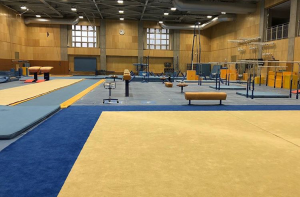 Mark Williams: We were doing a lot of halfs and new skills sequences. We are not geared up to be in routine shape but the gym was so nice. Even on day 1 we got a lot done. By the end of the week, we were scheduled to do an exhibition and clinic with kids who wanted to be apart of that. It was a fantastic event where 700 people showed up to see the exhibition. We had some 40 kids there to do the clinic. I felt it was a great exchange our of gymnastics communities. I was really pleased overall with the guys effort throughout the week. Just that Japan really came out supporting these guys that are part of our national team made it a special experience.
GymnasticsVille: Were there any training highlights with Team USA?
Mark Williams: "Guys were still working on some things. I thought the first day Sam Mikulak looked as good as i've seen in a while. In good shape and strong on the events that he did. I think overall the level of gymnastics for this time of the summer was actually very good."
GymnasticsVille: How was Yul Moldauer and Allan Bower at the camp?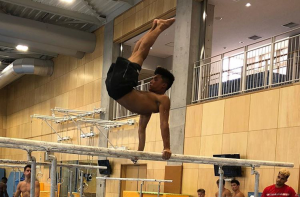 Mark Williams: "Both of those guys are still kind of developing a plan back to routine shape. Yul had to take some time off, he is trying to get his back so it's not bothering him in gymnastics. Allan did a really nice pommel horse routine as part of the exhibition. Yul did some pretty nice yurchenko's. We are trying to figure out what to do with that. He put in a healy on parallel bars which he hadn't had as part of his repertoire."
For the upcoming 2018 Artistic World Gymnastics Championships, Will you be the head coach for Team USA men's team?
Mark Williams: I guess that depends on what my athletes do, if i'm in the mix to be the coach of that team. All that is determined when we get to U.S. Championships.
Listen to full interview below. Subscribe to GymnasticsVille on iTunes
Podcast: Play in new window | Download