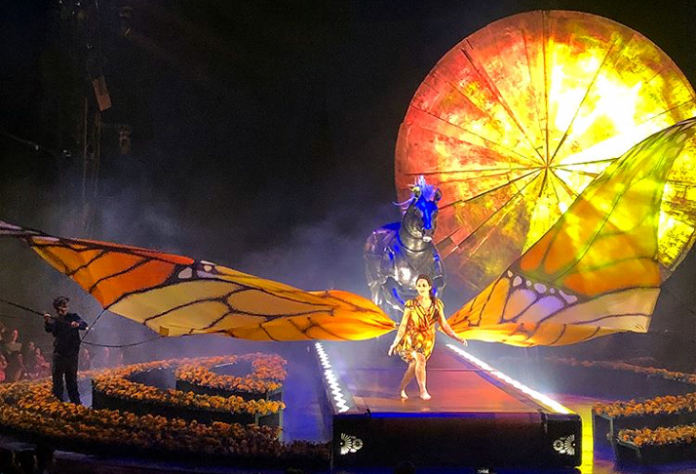 Topics
Cirque du Soleil
Cirque du Soleil is making big moves in the industry by acquiring VStar Entertainment Group. VStar provides children's stage shows, such as "Sesame Street Live," "PAW Patrol Live," "Bubble Guppies Live" and "Dragon Tales." In addition the acquisition includes VStar's Florida subsidiary Cirque Dreams, which will be folded into the Cirque du Soleil operation. Terms of the deal closed last week were not disclosed. The rest of VStar's operations will be run as an independent division and will stay in Minnesota, said VStar CEO Eric Grilly on Wednesday.
Lebron James
The Los Angeles Lakers announced the signing of LeBron James as a free agent Monday night, confirming the seismic shift created by the four-time NBA Most Valuable Player's decision to leave Cleveland for the 16-time champion franchise on the West Coast. How long will it take James to win a championship with his new Team?
U.S. Men's Gymnastics Qualifier
The U.S. Olympic Training Center will host to the 2018 Men's National Qualifier on July 14-15. This is the last opportunity for men to qualify for the 2018 U.S. Gymnastics Championships in Boston, Mass., Aug. 16-19. 
Athletes can qualify to the senior division at the 2018 U.S. Championships in a variety of ways. U.S. Senior National Team members named to the team following the 2018 Winter Cup Challenge automatically qualified to the championships. A minimum of 18 athletes will qualify to the U.S. Championships based on the national Points Ranking System from the National Qualifier. The top six ranked all-around gymnasts who are U.S. citizens from among the top 12 all-around athletes, excluding any previous qualified athletes, as well as athletes who win the individual apparatus titles at the 2018 NCAA Championships also qualify to the U.S. Championships. There may also be some approved petitions to championships. This will total approximately 36 qualifiers.
Listen to full interview below. Subscribe to GymnasticsVille on iTunes
Podcast: Play in new window | Download