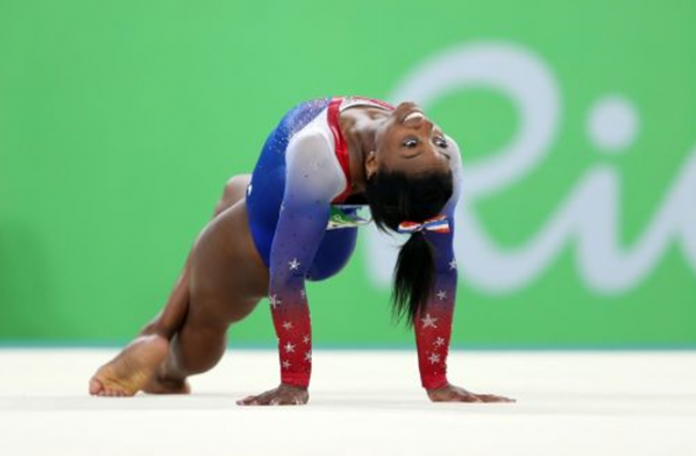 Midknight Robin hosts today's show with Jeffrey T. Brown. Simone Biles is making her comeback this Saturday July 28th at the GK U.S. Classic in Columbus Ohio. Last year's all-around World Champion Morgan Hurd is also in the line-up to compete at the GK U.S. Classic. Top countries to lookout for the upcoming Tumbling and Trampoline World Championships.
Meet the Gymnast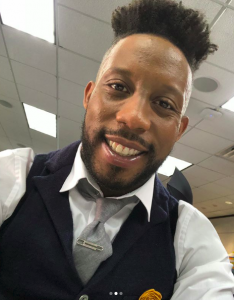 Jeffrey T. Brown is a native of Kansas City, MO. From the day he was born, his parents, Anthony and Cheryl, knew that he was destined for greatness. Jeffrey's outgoing personality and interest in performing for all he met prompted his parents to enroll him in dance class. This led him to pursue careers in both gymnastics and the performing arts.
From 1996 to 2009, Jeffrey competed in Trampoline and Tumbling. He has won multiple State/Regional Titles and 5 National Titles. In 1999, Jeffrey earned the right to compete for the United States for the first time in Sun City, South Africa. Since then, he has been a member of the USA Gymnastics National Team since 2001 and has competed in four other countries (Canada, Belgium, Russia, Belarus), two World Cups, and two World Championships. Jeffrey has also used his training to coach other aspiring gymnasts, cheer tumblers, and others seeking to learn to tumble.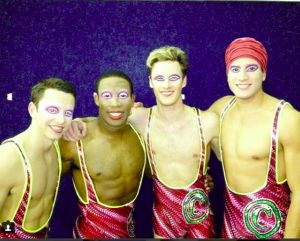 Despite a successful athletic career, Jeffrey has achieved and taken interest in many other things in his life. He has a BS degree in Business Administration from the University of Missouri – Kansas City. He trained in Tap, Jazz, and Ballet dance for 10 years, acted in two theatre productions in high school, and qualified to the national tournament for the National Forensics League in Humorous and Duo Interpretation  In 2009 he made is silver screen debut with a supporting role in the independent film Works in Progress. In 2010, he received his first Actor's Equity contracted role with Walt Disney World as a Tumbler in the Indiana Jones Epic Stunt Spectacular at Disney's Hollywood Studios in Orlando, FL. In addition to performing for Disney, Jeffrey also performed stunts, dance and in acting roles for Universal Orlando, Sea World, and Cirque du Soleil's La Nouba.
In 2017, Jeffrey finally ended his battle with a very serious, four-year-old hip injury by having a hip replacement. This injury and recovery have caused him to take a step back from performing to explore other endeavors. Jeffrey is now the Trampoline and Tumbling Director at the World Champions Centre in Houston, Texas, home to 2016 Olympic Gold Medalist, Simone Biles. Although this is a big and different step in his life, Jeffrey is on familiar turf and feels like this is exactly where he's meant to be.
Listen to full show below. Subscribe to GymnasticsVille on iTunes
Podcast: Play in new window | Download